GRANDPA GORDON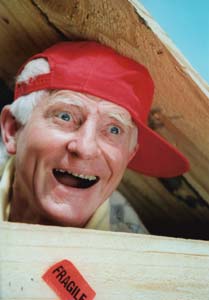 Giles' eccentric grandfather is unhappy at first to move to Sunset Cove. Neurotic and young at heart, Grandpa offers sometimes bizarre but encouraging advice to Giles and pops up in the most unexpected ways.
Grandpa's first love (excluding his family of course) is television – he literally sits in front of the television all day and will awake from his heavy snoozing as soon as the channels change.
Martyn Sanderson
Martyn is a veteran of both stage and screen. Martyn is a regular performer in the theatre and has been in Cloud 9's previous productions, The Enid Blyton Adventure Series and The Legend of William Tell.