Elizabeth McGlinn plays Octavia Vermont in Atlantis High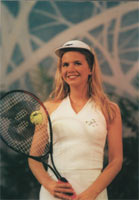 What are your characters strengths and weaknesses? Strengths – self reliance. Weaknesses – she tends to assume other people are less capable than she is.

Are you like your character in real life – if so, then in what ways? She is much more self assured than I am, but I am like her in her busyness – we are both always up to something – following a plan.
How would you describe Atlantis High?
Funny, irreverrent, unpredictable!
Favourite phrase, quote or motto?
I have a favourite quote – from "The Prophet" by Kahlil Gibran
"Beauty is life when life unveils her holy face
But you are life and you are the veil
Beauty is eternity gazing at itself in a mirror
But you are eternity and youare the mirror"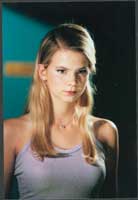 Favourite book of all time?
The Prophet – by Kahlit Gibran is the best book of all time.
Favourite actor/actress?
Emma Thompson, Julia Roberts and Daniel Auteul
Do you have a nickname?
Ziz