KISSINGER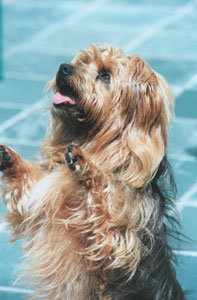 Kissinger the dog is the cute and adorable pet of the Vermont family. He especially gets on well with Octavia.
Kissinger likes nothing more than spending time at the Vermont's beautiful house.
In an unexpected twist, Kissinger swallows the miniaturised spacecraft containing the aliens Xeron, Vortex and Nebula and becomes the pursued object of Commander Vermont and Mr Dorsey in a race to find the three aliens.
Rascal
Rascal proves you can teach a dog new tricks. Rascal has been trained with great skill and is able to perform a wide range of tasks and behaviours. She loves the agility course and is a real performer.