LEW SIFFER'S GUIDE TO SUPERSTITION AND PROPHECIES

Hi, I'm Lew Siffer. I've got my hand in every pocket in town and using a little know how and some rumours of superstition and prophecies I've been doing very well for myself.

I find it good luck to spread as much bad luck as possible. Here is my guide to superstition and prophecies.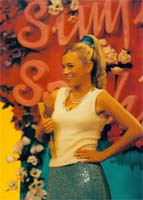 What are superstitions?
Superstitions are often an irrational belief that an object, action, or circumstance not logically related to a course of events influences its outcome – whew!
They can originate from trivial objects and behaviours and even from old folklore. Superstitions are passed from generation to generation and can be thousands of years old.
So, is there any truth to superstition or is it mumbo jumbo.
Prophecies and Superstitions in Atlantis High.
Sophie and I were very clever with her show Simply Sophie – we managed to convince everyone in Sunset Cove that if Giles and Octavia stayed together then the world was going to end….mwaahaaaaaaaaaaaaa. We couldn't have done anything better to get the ratings to skyrocket! Nevermind the fact that they were in love – this is television darling.
Then the frogs falling out of the sky!! Now that was pure genius. Just putting the lid on the prophecy by making them think those frogs were bad omens!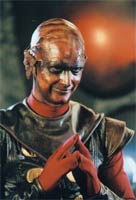 Apparently the Aliens also have some superstitions. On Phenorg it is good luck and a nice gesture to sneeze into someone's face at close range. Mr Dorsey tried this on his first day on earth much to the disgust of the person he'd done it to – the man promptly knocked Mr Dorsey to the ground. But Mr Dorsey wasn't phased by this – in Phenorg it is good luck to be knocked over by someone bigger than you.
Big D's jeans are said to be saturated in the strongest pheromones that when a female is within 100 feet of them they will be irresistably attracted to the wearer – just like bee to pollen.
Commander Vermont and Dorothy felt drawn to go to the school prom. They knew they shouldnt' attend but couldn't help themselves. Something was going to happen if they attended the prom – but whether it be bad or not they had to go.
Imagine finding a 1 in a billion potato chip. That's what happened to Don. Of the 600 billion potato chips consumed each year Don found the Elvis chip – the rarest chip in the world. People are buying potato chips in a frenzy all over the world in a bid to find the Britney Spears chip, the Ricki Martin chip and the Pamela Anderson chip. Will this bring them good luck?