Richard Lambeth plays Coach Shane in Atlantis High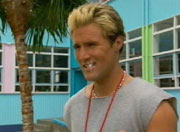 At what age did you want to start acting? I wanted to start when I was about 4.
What was your very first tv/movie role? A small part on a music video.
When and why did you get an agent? In my last year in Drama School, it's hard to get auditions without one.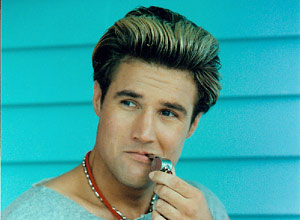 Coach Shane in Atlantis High.
How did you get the part in Atlantis High? I auditioned in Auckland. Lucy Gamble and Elizabeth McGlinn were in the waiting room after me.
If you could play any other character in Atlantis High, who would it be and why? Giles because he gets to kiss the girls.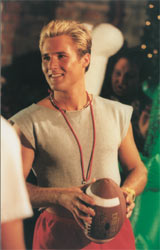 The scenes with the Butler and Josh.

Were there any embarassing moments whilst filming Atlantis High? Falling asleep in the camper and not knowing where I was when I was rudely awoken.
What is the best thing about a career in acting? Getting to meet new people and moving around a lot.
If you weren't acting, what would you be doing right now? Hopefully a lead singer in N*Sync. lol
Are you hoping to continue with your acting career or do you want to direct/produce/become an astronaut?
I don't want to be an astronaut, I would like to direct something one day, but I would much rather be an actor for a while yet.