COACH SHANE ON FOOTBALL
THE BIG GAME AT ATLANTIS HIGH
THE WORST SPORTS IN HISTORY
Cow throwing.

Did you know in Germany 800 years ago that Vikings used to throw around live cows – whoever threw the furthest was the winner. Mooooo!
Hamburger Competitions –

.

My great grandfather Coach Shane III had the world record for eating – he scoffed 528 hamburgers in a little over half an hour. What a man!
Imaginary Frisbee

.

This is where you play frisbee but don't use a frisbee. Yep, you gotta use your imagination!

Growing oak trees

. This is the slowest game – you start with seeds and grow a tree. It takes about 100 years to see who has the biggest tree and is the winner.
Well recently


there was a big game – we are talking B – I – um… J – G! That's right, we're talking BIJG!! The bigjest game in Atlantis High was against an opposition coached by Lou Siffer called "The Dark Side". Well, they seemed like a nice group of people!
Atlantis High had never ever (ever) won a football game. I was determined to change that and trained my troops in the Cha Cha Cha, Macerana and Tango. With Giles Gordon as quarter-pounder,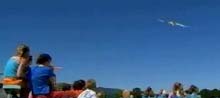 there was no way we could lose!
Thanks to a giant mutant pigeon that distracted our opposition, we were able to pull off an amazing win that will go down in history books for ever!
COACH SHANE's 10 TIPS ON PLAYING FOOTBALL
Always look good

Stick with the rhythm

Brush your teeth so they are sparkly clean and shiny

Wear some nice shorts

Concentrate on the ball.

Keep your eye on the ball. Even better, both eyes.

Watch the ball.

Always focus on the ball.

Pay close attention to where the ball is and

Pay close attention to what the ball is doing.