THE SUNSET COVE GUIDE TO VALENTINES DAY
5 things not to give on Valentines Day:
Highly venomous snake

A one way ticket to the other side of the world

Information on who you've been cheating with

Liposuction or plastic surgery vouchers

Garlic chewing gum
ALIENS AND VALENTINES DAY
Aliens celebrate something similar to Valentines Day called the "Glorg" festival.
Young aliens wanting to prove their love to someone have to wrestle a 7ft tall, three eyed monster to the ground. If they succeed the monster is given as a pet to their loved one.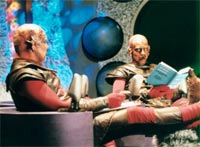 Aliens show their affection in different ways from humans. They don't kiss or rub noses – they perform a complicated dance, jumping from one foot to another and rubbing elbows together followed by rubbing their big toe. This is done to special mumbo jumbo alien music while all the time yelling "Gorg!" "Gorg!"
Older alien couples balance buckets of ice cold water on their heads to show their stamina and dedication to do anything for the one they love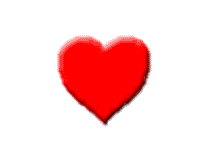 What would Sunset Cover's give on Valentines Day
Giles loves Octavia and would probably go for something conventional like a bunch of flowers or some chocolates – maybe even a poem.
Jet might give Beanie a pair of earmuffs to keep his big ears warm. But then again she might disregard Valentines Day altogether. Jet sees these days as commercial conspiracies.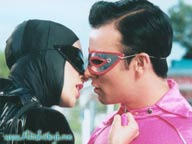 Antonia would buy Mr Dorsey a whole lot of mice. She knows this is something he loves.
Josh might send Octavia a card from Silver Lining. He'd want to send her something but he'd like it to be from his alter ego and anonymous.
Sabrina would only send her lover's a wish list of what she would like for Valentines Day.