THE SUNSET COVE GUIDE TO VALENTINES DAY

| | |
| --- | --- |
| Cupid's been doing the rounds in Sunset Cove and this week it's Valentines Day. So here is our Guide to Valentines Day in Sunset Cove. | |
HISTORY OF VALENTINES DAY
5 gifts to give on Valentines day
Flowers
Chocolates
Jewellery
Hugs and kisses
A marriage proposal
Valentines Day in Sunset Cove started around 500MD. Mid February was Spring time and a time for fertility.
Many years ago a young man named Drew Druid got his wife for Valentines Day a giant 20ft high Domino game. She played with it for hours but when it came time to knock them down she crushed 20 villages. Rumour has it that this is how Stone Henge came to be.
In Victorian times in Sunset Cove men gave their lovers a box of tissues. With all the pollenous flowers around at that time of year it was a thoughtful gift.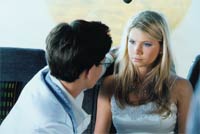 Around the 11th Century Dr Goggs a Transilvanian surgeon made a new compound of lipstick. He thought this would be a wonderful gift for his wife. It was later discovered that the lipstick contained superglue and her lips were stuck together for weeks until they could be chisled open. While he appreciated her weight loss and lack of nagging at the time the prototype lipstick never made it to be a great Valentines Day gift.
CUPID
It is said that long long ago Cupid was firing his arrows at unsuspecting young people when he had a sudden sneezing fit – thousands of arrows were shot in every direction. This may have had an influence on a young man called Cassanova who was said to have up to 5,000 lovers.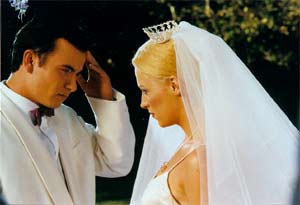 Cupid has struck out a few times in Sunset Cove. His arrow aimed at Sabrina must have had a kink in it because all she seems to love is money. When Valentines Day comes around Sabrina sends out dozens of cards to every boy in town asking them to send her Credit Cards, not Valentines cards.