We have managed to get into Vita's filing cabinet and extract some information about the people in Sunset Cove. This week we dig deep and find out about Antonia and Victoria Spence
Age?


Antonia

– 16 years old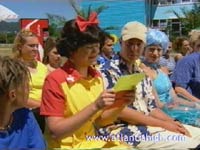 Victoria Spence – 17 years old
Favourite food?


Antonia

– Whatever Antony is eating.
Victoria Spence – Italian and Chinese
Favourite Movie


Antonia

– Gone with the Wind
Victoria Spence – Labyrinth
Favourite Music?

Antonia – Love, romantic movie theme songs.
Victoria Spence – Rufus Wainwright, Jennifer Lopez and Counting Crows

Left or Right handed?

Antonia – Ambidexterous
Victoria Spence – Right
Glasses or contacts?
Antonia – No, but Mr Dorsey looks sexy in his three pairs of glasses.
Victoria Spence – No
Eye Colour?
Antonia– Blue, but other girls after Antony can make them green with envy.
Victoria Spence – Blue
Ideal Man?
Antonia – Silly questions. Antony…….all the way!! Or maybe Mr Dorsey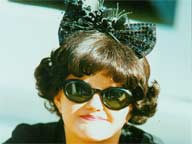 Victoria Spence – Tall, dark and handsome (ha ha ha, as if) but has to make me laugh.
Height?
Antonia – 173cm
Victoria Spence – 173cm
Best Subject at School?
Antonia – Antonia loves her science class. She likes to please Mr Dorsey.
Victoria Spence – English and Art History
What is your favourite quote or phrase?