GILES' GUIDE TO FAMILY SECRETS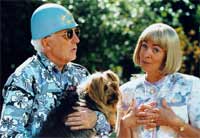 THE VERMONTS
Commander Vermont, Mrs Vermont and Octavia. They seem like a well to do family with a good name in Sunset Cove. But I get the feeling there is more to them than meets the eye. Commander Vermont doesn't seem to have a past. Who is he really and where does he come from?
Mrs Vermont thinks that Octavia "… can"t handle the truth!" but doesn't Octavia have a right to know? Mrs Vermont says she's trying to protect Octavia but I think she may be trying to protect herself.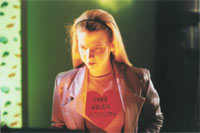 There are a number of secret agents in Sunset Cove too. They must have families. But do their families know? Being a secret agent must be a tough job to keep secret – spy missions, secret documents, undercover operations, secret meetings.
I'm sure there are many more family secrets in Sunset Cove. We'll just have to wait and see how many are uncovered.
Familiar family secrets
Your sister sneaks out at night to see her boyfriend

Your father is having an affair

Your brother is adopted

Your family won the lottery

Your cousin is an alien