SABRINA'S GUIDE TO VILLAINS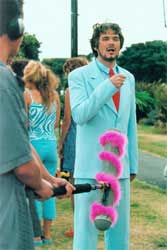 Throughout life we take the good the bad and the ugly and try to make the best out of them all to make a better life for yourself. This is the case for Giles and Octavia, they take the good times with the bad, and no matter what struggle they have gone through their love and friendship remains.
5 things to know you're a villain
1. You put potatoes in cars exhausts
2. You eat the black jellybeans only
3. You secretly want people to trip over
4. You hide in dark alleyways
5. You wear a black cape and mask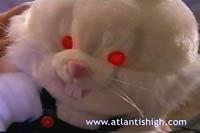 Sophie's Poltergeist
A poltergeist a villain? Well Sophie's poltergeist is certainly badly behaved! It throws tantrums, makes heads spin, breaks things , not to mention scares the living daylights out of people!
It's a mystery as to how much control Sophie has over her poltergeist. Sometimes it seems to have a mind of it's own.