We have managed to get into Vita's filing cabinet and extract some information about the people in Sunset Cove. This week we dig deep and find out about Sophie May and Lucy Gamble
Age?
Sophie May – 16 years old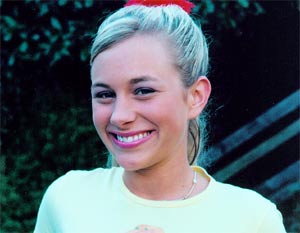 Lucy Gamble – 17 years oldFavourite food?
Sophie May – Icecream!!
Lucy Gamble – Cheesecake and Lasagne. But not together!
Favourite Movie
Sophie May – Annie
Lucy Gamble – The Truman Show and The Wizard of Oz.
Favourite Music?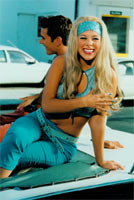 Sophie May – The Sound of Music soundtrack
Lucy Gamble – Pop, R & B and rap
Left or Right handed?
Sophie May – Left
Lucy Gamble – Left
Favourite colour?
Sophie May – Baby blue, baby pink, pastel colours
Lucy Gamble – Red or black

Eye Colour?
Sophie May – Blue but Red when angry
Lucy Gamble – Blue
Who do you admire?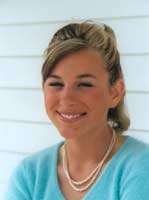 Sophie May – Well it used to Giles Gordon but then Sophie turned into a Supervamp and it seemed she admired every man in town.
Lucy Gamble – I admire funny people like Mike Myers and Ben Stiller who are not only actors but writers, directors and producers in their own movies.
Height?
Sophie May – 6 feet 8
Lucy Gamble – 163cm
Best Subject at School?
Sophie May – Science with Mr Dorsey.
Lucy Gamble – Photography and English